First envisioned in 2012 A.D., the KU research tunnel was planned realizing the necessity of underground structures for the development of Nepal.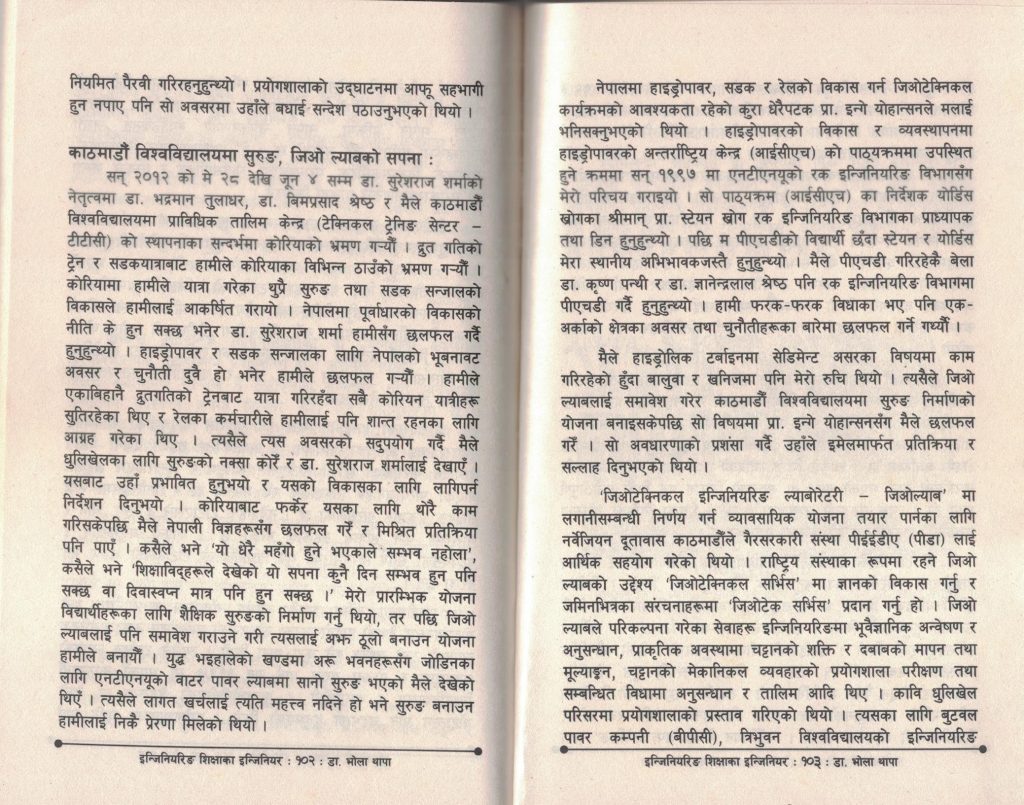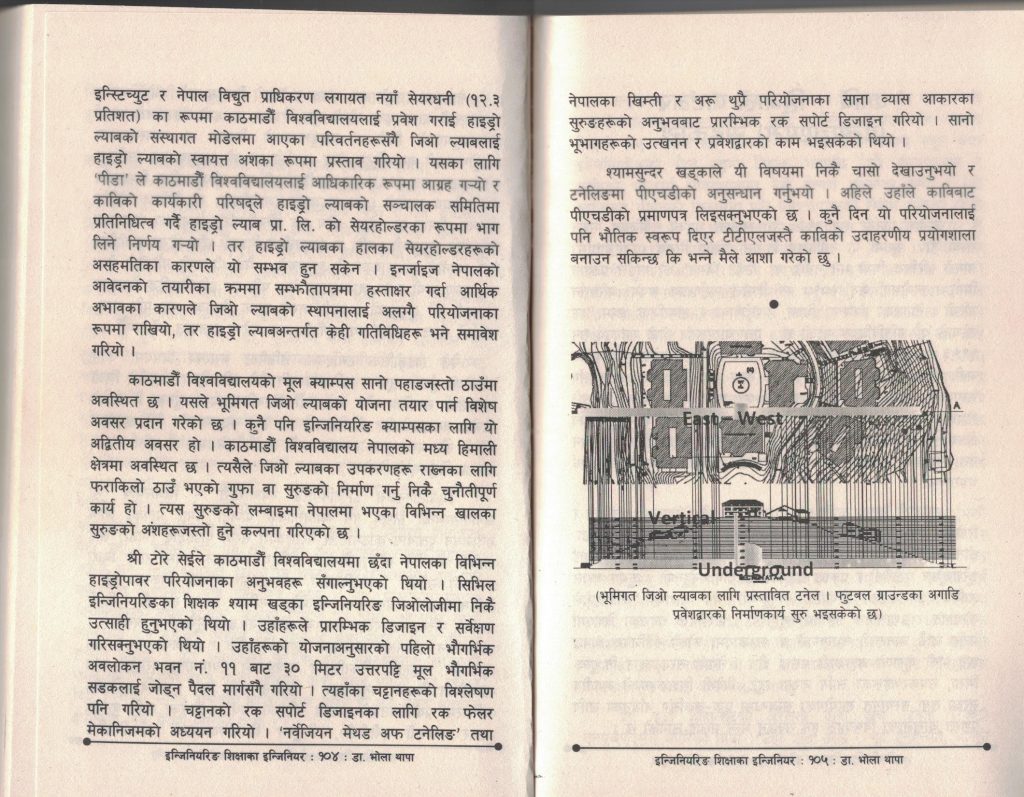 For promoting Research and Development (R&D) works in the field of underground structures, Kathmandu University has initiated the construction of the KU Research Tunnel within the premise of the university. KU has been working in the field of research of tunnels and underground structures for the past six years with the conception of the tunnel.
The tunnel is planned to pass through the hillock of the university. The alignment has been fixed such that it avoids any above-ground buildings. The rock mass is found to be of very poor quality according to the rock quality index classification and the support has been designed accordingly. The location of the cavern has been identified considering the rock strength, its stability against potential failure and the overall stability of the slope.